Summer Listening: Dive into Democracy Sausage
While Democracy Sausage with Mark Kenny is taking a short summer hiatus, we think it's the perfect time to enjoy a DS marathon!
Go back to where it all started or hand pick episodes from the back catalogue based on your favourite guests.
Listen now via Acast, Apple Podcasts, Spotify, Google Podcasts, or wherever you get your podcasts.
Mark and the Policy Forum team will be back at the barbeque in a couple of weeks with some fresh, new episodes for 2021.
In the meantime, we've selected a few cracker episodes, below. Happy listening!
Navigating Australia's annus horribilis with David Speers
What has 2020 taught us about Australia's political leadership? From the devastating bushfires that affected so many in the early part of the year, to the states leading the charge on border closures to tackle the coronavirus, this year has seen dramatic challenges and some difficult choices from the country's leaders. On this episode, Insiders host David Speers joins Mark Kenny to take a look back at the year in politics.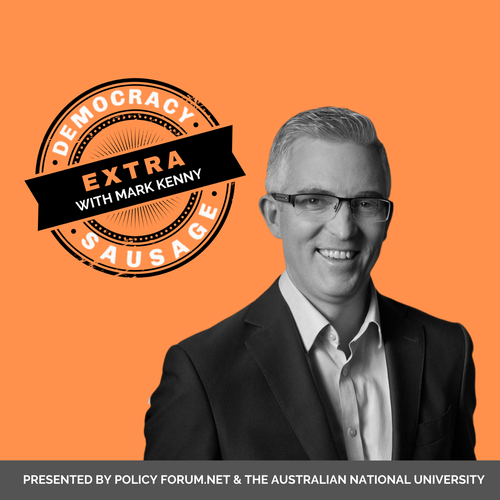 The best bits
From Brexit Britain to Trump's obsession with the stock market, and from era-defining infections to ideology vs interests, on this episode of Democracy Sausage Extra the team looks back over some of our favourite bits of the podcast from the last 18 months.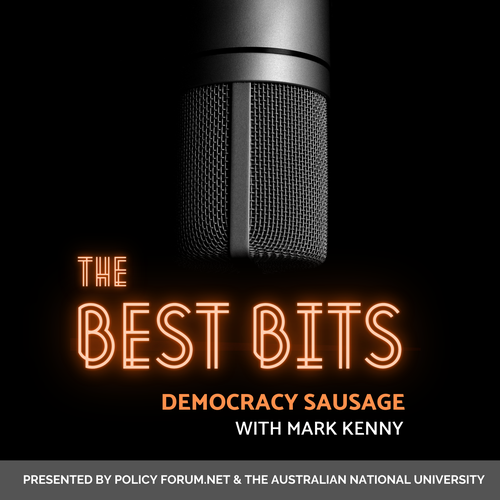 When America stopped being great with Nick Bryant and Brian Schmidt
On this Democracy Sausage Extra, Mark Kenny speaks with BBC New York correspondent Nick Bryant and Australian National University Vice-Chancellor Brian Schmidt about the first presidential debate, America's future, and its deep divisions.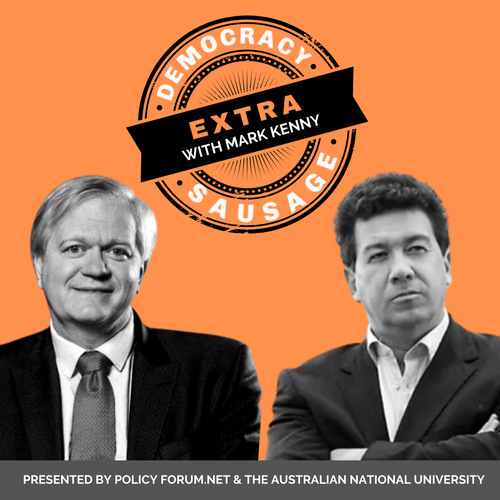 The future of us with Liz Allen
On this episode, academic and author Dr Liz Allen joins Mark to talk about the myth of the Australian 'fair go' and why COVID-19 could be leading Australia into demographic disaster.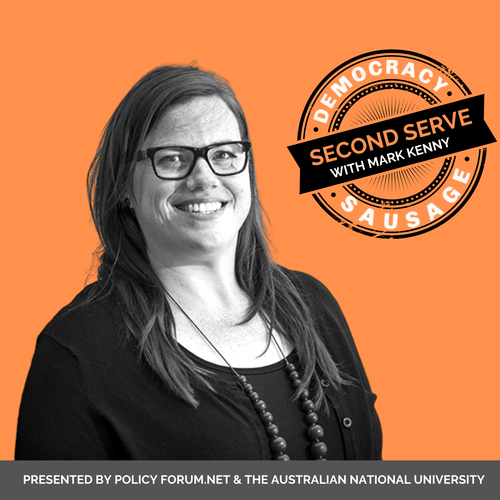 The long cry of Indigenous peoples to be heard
In this special episode of Democracy Sausage, recorded live at the National Press Club, Indigenous leader and activist Pat Turner AM discusses the struggle of Indigenous peoples in Australia to be heard and why 2020 is a defining moment for the nation.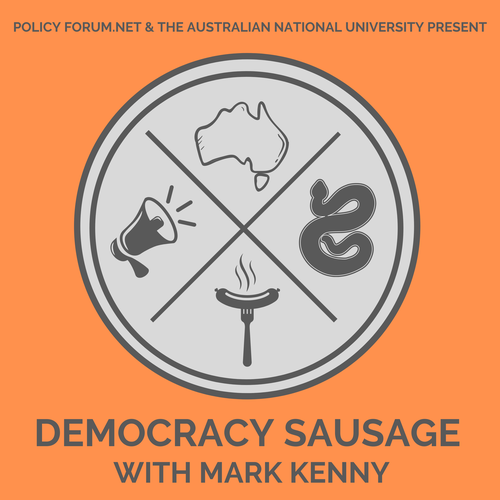 The Dismissal (the Palace Letters Director's edition)
The Palace Letters – finally released to the public in July 2020 – detail the long road to one of the world's great constitutional crises. On this special Democracy Sausage Second Serve, Mark Kenny is joined by Frank Bongiorno and Chris Wallace to discuss what we now know about The Dismissal.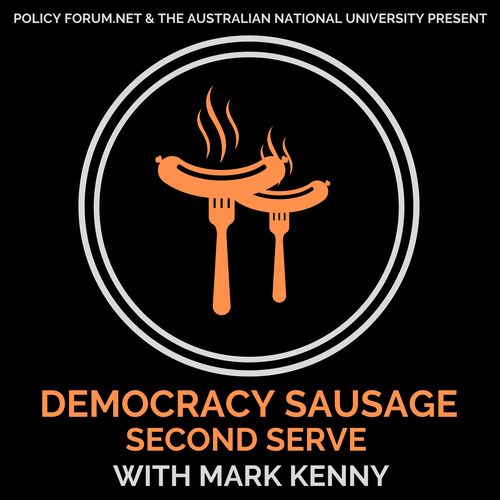 Emma Alberici - What type of world will we be left with after COVID-19?
On this episode, Mark Kenny and Marija Taflaga are joined by the ABC's Emma Alberici and Professor Robert Breunig to talk tax, Trump, and what society might be able to snap back to.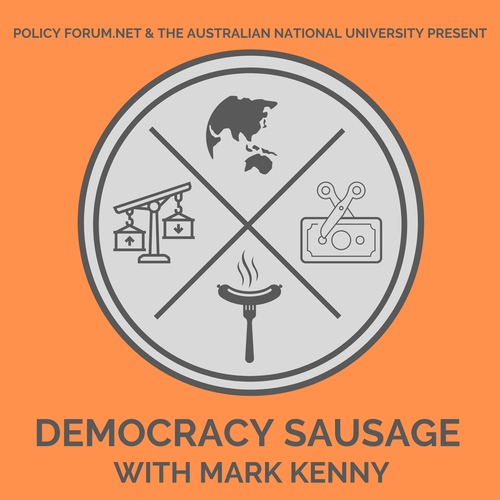 Extra: Fintan O'Toole – the era of existential risk
On this very special Democracy Sausage podcast extra, Mark Kenny talks to the noted Irish columnist and author Fintan O'Toole about Brexit and the Irish border, global leadership, and democratic systems in a time of global crisis.

Women in politics special
On this episode, Mark Kenny and the panel – Virginia Haussegger AM, Blair Williams, and Meegan Fitzharris – take a look at how to get more women in politics, what it's like for women who are already in politics, and why a representative parliament needs a diversity of voices. 

About Democracy Sausage:
Mark Kenny takes a twice-weekly look at politics and public affairs with expert analysis and discussion from researchers at The Australian National University and beyond.
This podcast is produced by Policy Forum at Crawford School of Public Policy in partnership with The Australian National University.
Democracy Sausage with Mark Kenny is available on Acast, Apple Podcasts, Spotify, Google Podcasts, or wherever you get your podcasts. We'd love to hear your feedback for this podcast series! Send in your questions, comments, or suggestions for future episodes to podcast@policyforum.net. You can also Tweet us @APPSPolicyForum or join us on the Facebook group.